Music, Music, Music. That's what this week has been all about. First I realized that I have a pretty big music collection, so big that when sometimes I hear a song I know I have on the radio or in a store I can't even place what the song is, only that I have it.

I got 3 (well really 4) cd's in the mail this week. The new Mcfly cd finally came in, of course this is after amazon confirmed that this cd had gotten lost in the mail and they are sending me a new copy which I have to return. Then Drake Bell's new Cd. It came out Dec 5th and I had preordered it from both amazon and walmart.com. Walmart had said they were going to have bonus tracks on their version of the cd...turns out it was just two songs from his previous cd that I already have. Oh well. Anyway I should have just waited to get the cd in the store because that was my original plan, but I was afraid the stores wouldn't carry the cd/dvd version so i ordered it online. Both copies arrived on the 9th but those few days waiting for the cd killed me. Everytime I went to the store and saw the cd I was sooo tempted to buy a third copy. Anyway I just have to gush about how much I love this cd. Not one bad track on the cd and it's getting great reviews! My favorite song is "Fallen for you" and I love the whole abbey road suite thing he did with the end of the cd. The last song is so much fun, complete 20's feel to it, yet it reminds me of something Mike Nesmith could have done. Also it's impossible for anyone not to like "Up Periscope" I LOVED the cd art. it's all about Drake submerged in a retro/futuristic submarine. The colors and the wardrobe and everything are really brilliant. Everyone needs to buy this cd!!!!!!!!!!!!!!!!!! (I also entered the contest for Drake to come to your house to perform. Who knows if I will win...but wouldn't that be cool???) Then I was shocked yesterday when I got home from piano lesson and there was a big package on the table for me. It was from the band locksley. Now I had preordered their new cd back in Oct off of their myspace page. No sooner do I order it, but they stop orders from being placed on the page and just a few weeks ago I read the cd was pushed back to January. I don't know why but I got the cd which is amazing! Plus a letter from their management thanking me for being patient about the cd and they sent me two lovely posters (now on my wall) and a sticker! Score!

I also got my POTC:DMC DVD in the mail...but I've been so into listening to all my music lately that I haven't gotten a chance to watch it yet (shocking I know) All I got to watch were the bloopers..."I'll help you if you promise to do strange things with my dog" haha

Seth had one of the best quotes ever on the OC this week. One of the characters was going to school in Brown and Seth was going to Providence and since the creator of the show is from RI he throws in these bits of dialogue that only someone from around here would get. There's been plenty of mentions of thayer street but on this week's episode, seth told his parents he was going to the providence place mall and that it was carpeted which was weird (I never thought about that but he is so right) and that they have a dave and busters but the parking sucks....I was cracking up

Creating my own fun is super easy and doesn't cost a penny! I'm telling you if you are ever board just take random pictures of yourself. Everyone should do this at least once.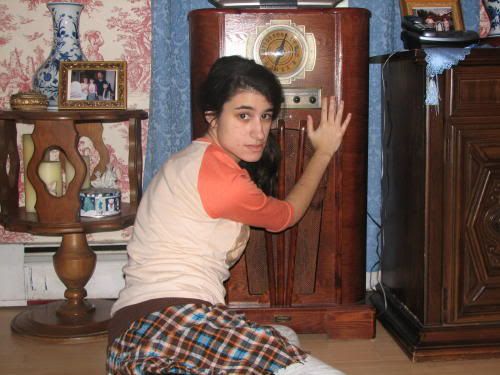 *Jerri Blank voice* "I stole the stereo"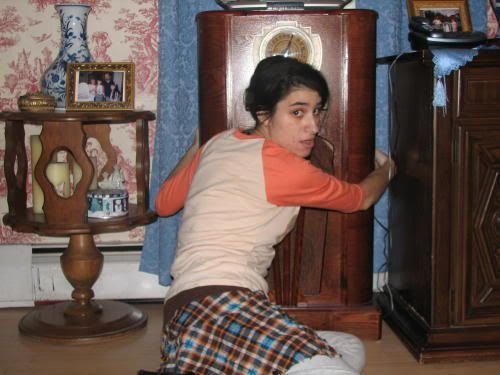 Trapped in the closet. My version is much better than that R. Kelly guy. Plus my version doesn't have 1000 parts to it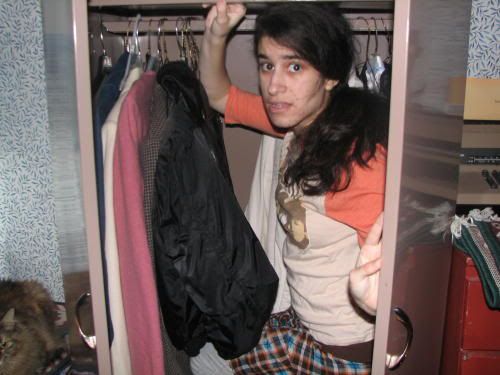 I'm ashamed so naturally I hide out in the closet....and look through old coats while I'm at it. Let's have a coat sale!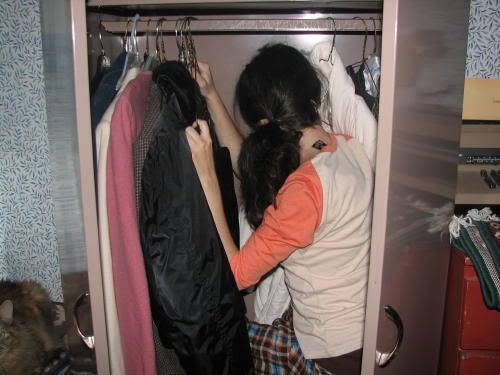 Yes I can fit in the closet! It's a wonder nobody ever tried to stuff me into a locker in school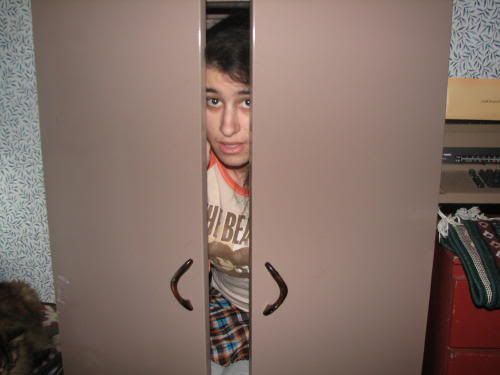 Help! There are monsters out there (Mabel is my guard cat!)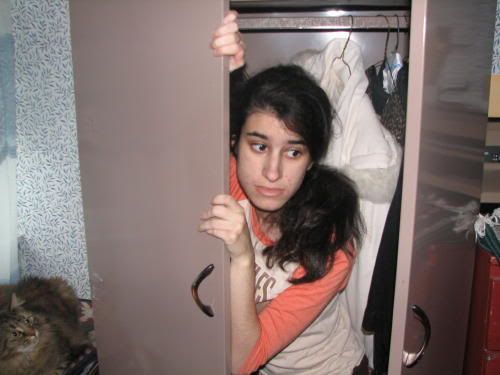 I'm on a subway (In my mind this make sense)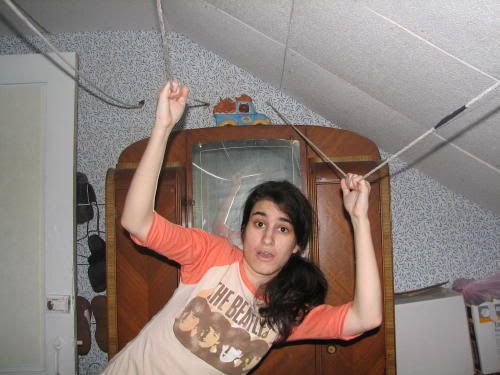 I'm drunk off of sweet pickles (Not real pickles, the learning kit)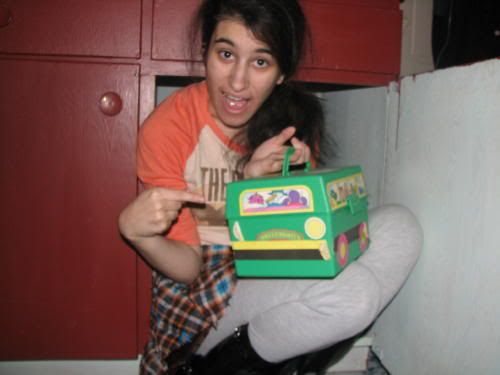 If you did not have sweet pickles growing up you are a very sad person and you should all look like this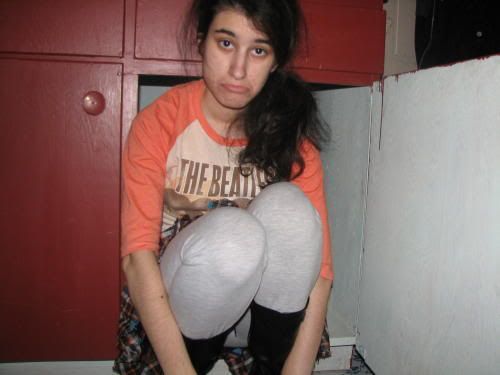 I'm robot head girl! Meet my sidekick miss Ajax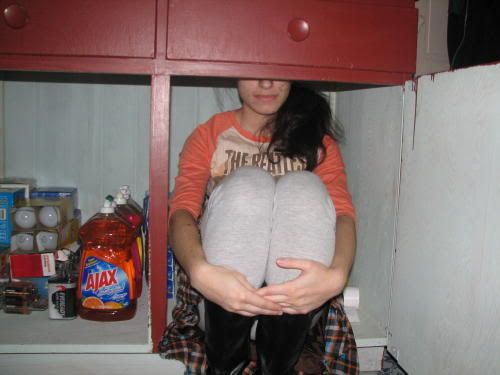 There's something dirty about this picture....good thing I have Ajax to clean things up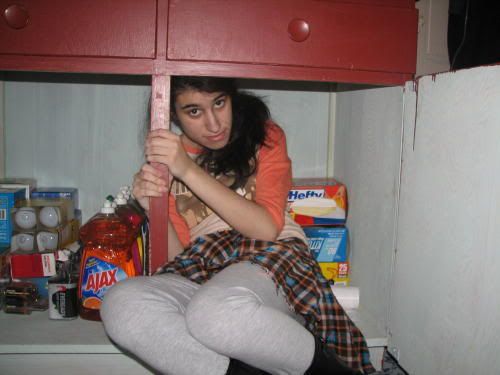 lampshade on my head. It's like a wild christmas party at an office, except it's just me in my attic and it's not christmas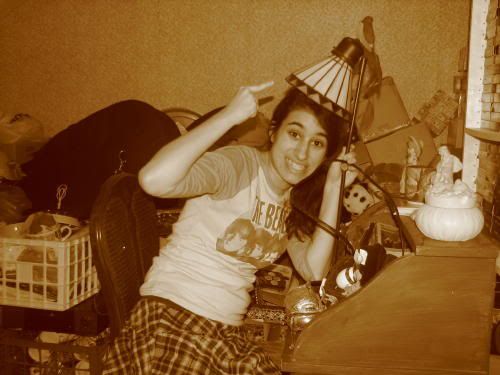 I would imagine this is how rich people read (Yes that's a baby sitters club book!!!!!) finger in the air!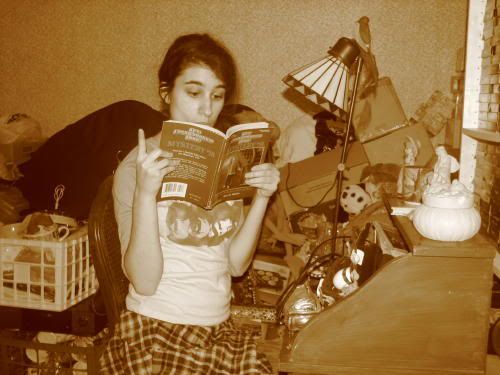 Oh this is just all out of proportion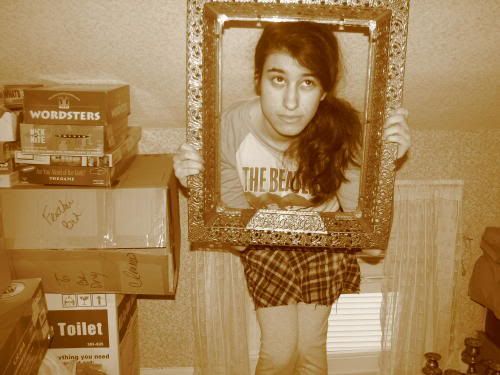 This picture follows you wherever you go...not to the bathroom though, that would be wrong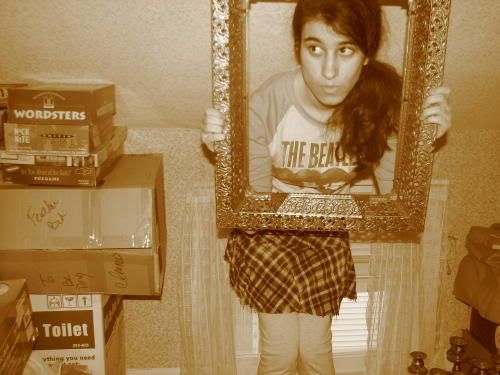 I swear I can fit into this frame....just give me a minute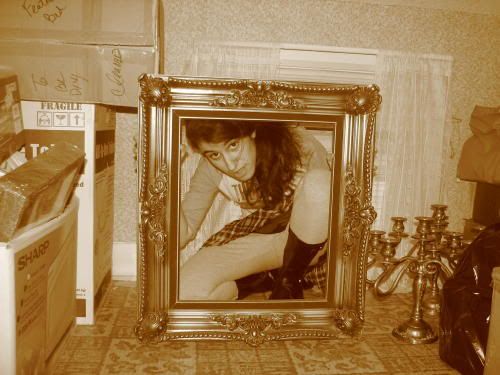 When portraits attack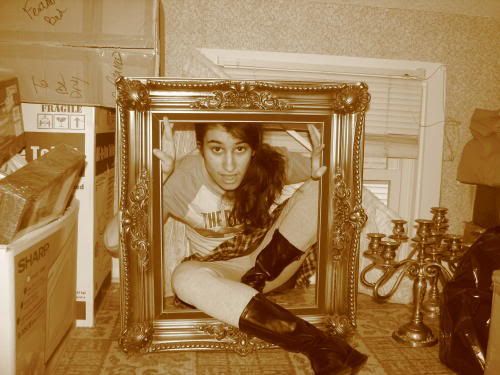 My head is so gonna get stuck!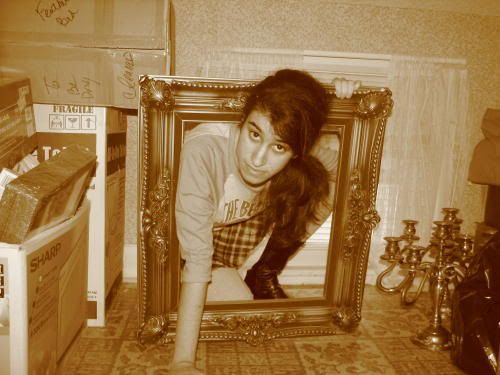 See these photoshoots can be VERY dangerous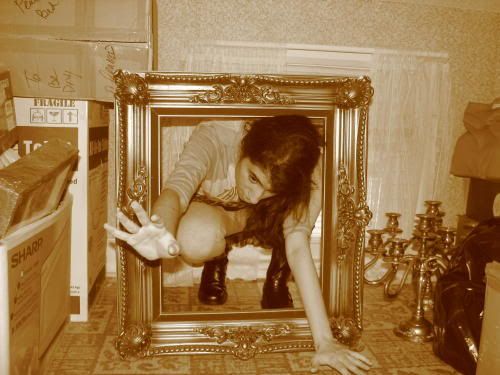 Random Photo of the day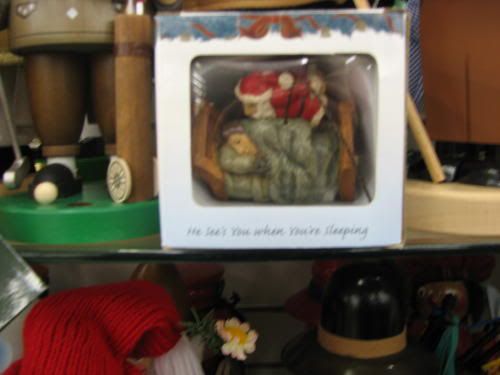 Another treasure from home goods. It says "He sees you when you're sleeping" But look at Santa! He's practically in bed with this girl! Creepy! I believe Dina bought it as a joke gift

Seth Cohen Quote/Scene of the day

The nana- (To Seth) Sean and your dad used to run in a gang together. Did you know that?
Seth-yeah? Bloods or Crips father?